Paradise at the end of your fingertips
Real offers not seen on any other website

No intermediaries, no overpayments

Be part of our Loyalty Club

Exclusive advantages

Immediate confirmation via email

Book now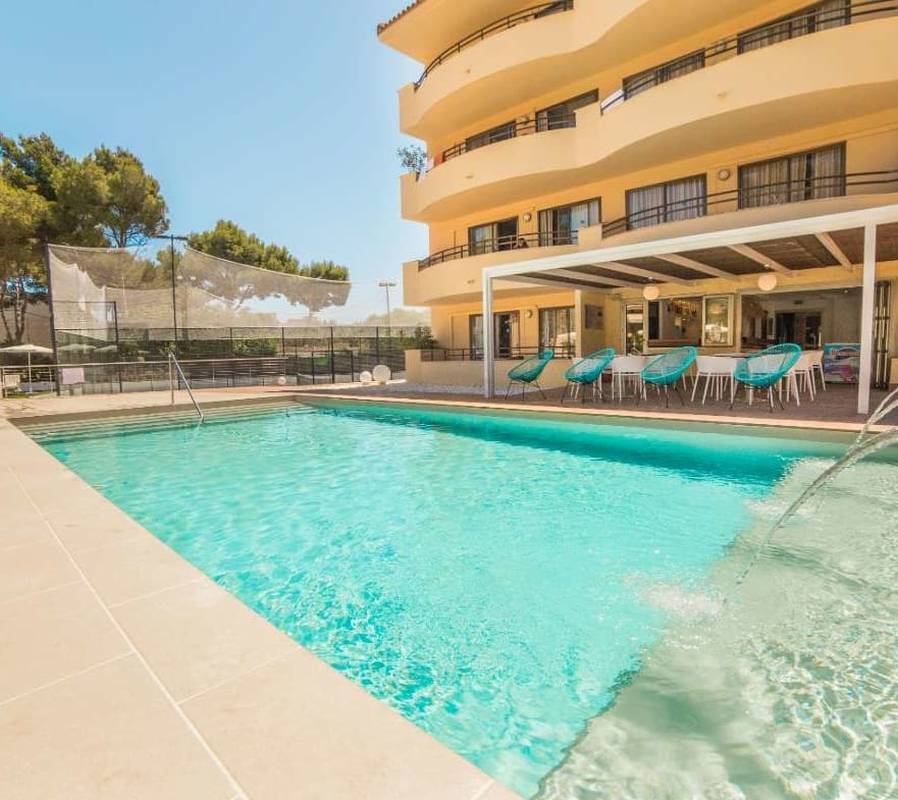 WELCOME TO FLACALCO HOTEL & APARTMENTS
A relaxing oasis within paradise. Flacalco Hotel & Apartments is a complex made up of three hotels in Cala Ratjada that come together to create the perfect formula so that you can experience a unique holiday just a few metres from the beach in Cala Agulla. We boast more than 50 years' experience in the hotel industry and at Flacalco Hotel & Apartments, we provide accommodation with the utmost charm. You can find spacious rooms and apartments, a delightful restaurant buffet, two outdoor swimming pools with a solarium terrace, paddle tennis courts, extensive gardens, a spacious multifunctional hall and a friendly and welcoming atmosphere so that you feel right at home from the first moment. Book your holiday by the beach at the official website of Flacalco Hotel & Apartments and enjoy a memorable getaway with your family, friends or partner.
Flacalco Hotel & Apartments Rooms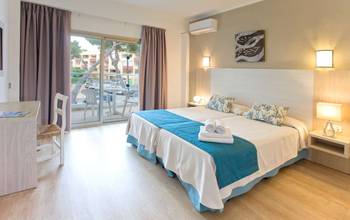 Perfect for a break in a truly peaceful setting. The rooms and apartments at Flacalco Hotel & Apartments are comfortable spaces, perfect for a relaxing getaway next to the beach. Choose the accommodation that you prefer at the best price online guaranteed.
See more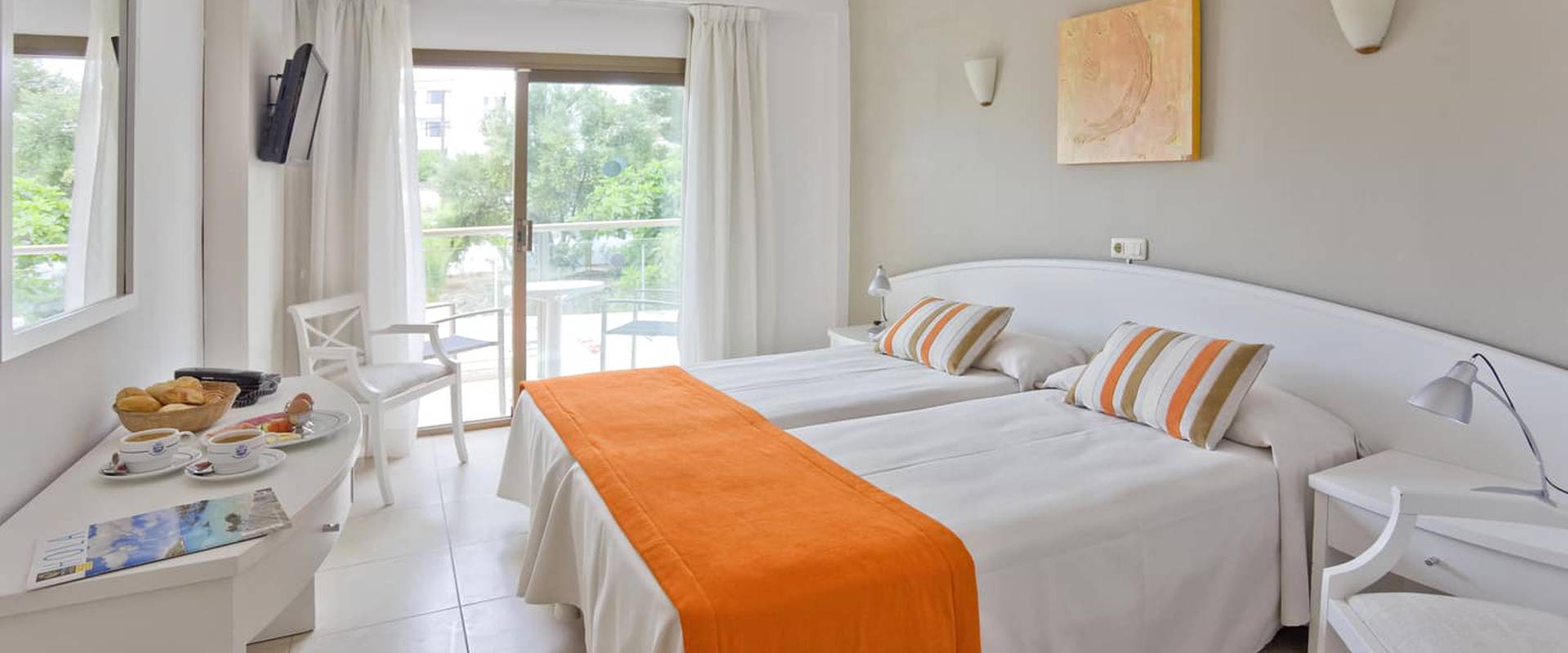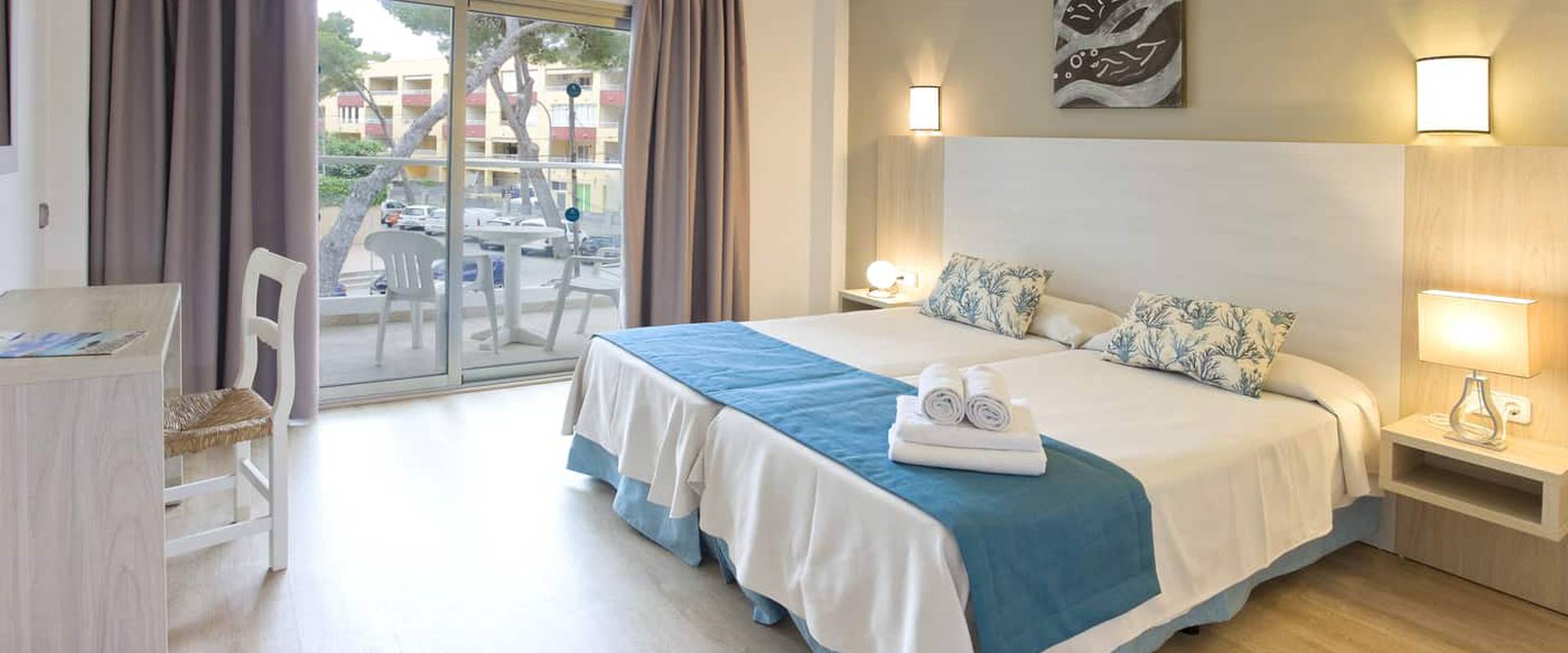 Sweet deals
We invite you to enjoy your holiday with the family, your partner or friends in one of the most stunning destinations on the island of Majorca with the offers at the Flacalco Hotel & Apartments. You can find the very best value for money right here. Take a look ...
See more
The best offers and prices on the official website only

Live some unforgettable days at Flacalco Hotel & Apartments. Enjoy all the activities with your family with the best prices available!